Enough Coal
While people were stuck in their homes during lockdown, the UK hit something of a milestone: It did not generate any electricity from coal power for 67 days, from April 9 to June 16. The period was the longest such coal-free run since the 1880s.
As extreme weather and record-breaking natural disasters become commonplace, the global Covid-19 shutdown has led many people to reevaluate our globalized and resource-intensive existence. It's become overwhelmingly clear that the scale of intervention needed goes way beyond individual choices. In other words, the world needs systems change — not lifestyle swaps.
The UK's coal-free record during lockdown serves as an illustrative example of how systems change at the top can be reinforced by individual choice from the ground up. "[It's] certainly a success story," James Brabben, an analyst at Cornwall Insights, said. "Obviously I always have to critique it as part of my job, but I can't be too cynical here."
Some news headlines characterized the record coal-free run as being a result of low electricity demand from consumers during the lockdown. After all, offices and most retail were closed, transport networks were running skeleton services, and thus the grid had much lower demands on it. That is certainly part of the story, but in reality, that low demand period was just the cherry on top of a range of policy changes and government targets that the UK has had in place for some time.
"The reason the UK has coal coming off the system quicker than other countries is predominantly because we have a higher carbon price," Brabben said, referring to the UK's policy choice to put a tax on carbon dioxide emitted during energy production. This is on top of a carbon tax already imposed by the European Union. "Our carbon pricing in the UK — known as the Carbon Price Support — added additional costs to carbon emissions, so we have an 'EU plus' carbon tax currently."
With coal being both the most polluting, and thus more costly to generate, a pattern emerges: "When demand falls, coal assets are one of the first to turn off as cheaper assets are used to meet the lower demand levels instead. As prices also fall, it means the margins for coal also become worse," Brabben said.
It appears to be working.
"By the fall of 2020, the National Grid reports that the UK's electricity generation has comprised 33% gas, 25% wind, 18% nuclear, 7% biomass, 5% solar, 1% coal, 1% hydropower, with the remainder a mix of imported or stored sources."
In addition, the UK is the first major economy to set itself a legally binding net zero carbon target by 2050. While the details on how exactly it will get there are limited, Brabben said, the ambitious target has hastened the move away from dirtier (and thus more expensive) fuel sources like coal, and means that the UK has "probably one of the cleanest grids in Europe now."
REDEFINING THE GRID.
But how does that top-level reality reach consumers? One way is through companies like Ecotricity, a vertically integrated, independent energy provider that builds solar and wind farms to generate its own electricity that it directly sells to both household and business customers.
Paul Sands, director of growth for Ecotricity, says the UK's recent coal-free record validates what the company has been saying since it was founded 25 years ago.
"I personally think it's a great milestone. In a way it doesn't surprise us because it's something that we've been saying for years and years is possible," Sands said. "Even just a few years ago, the levels of renewable energy that we now use in the country — there were naysayers saying that would never happen. Although the lockdown did not happen under happy circumstances, it has in a way been useful to prove how quickly things can change … It's shown there are other ways to live."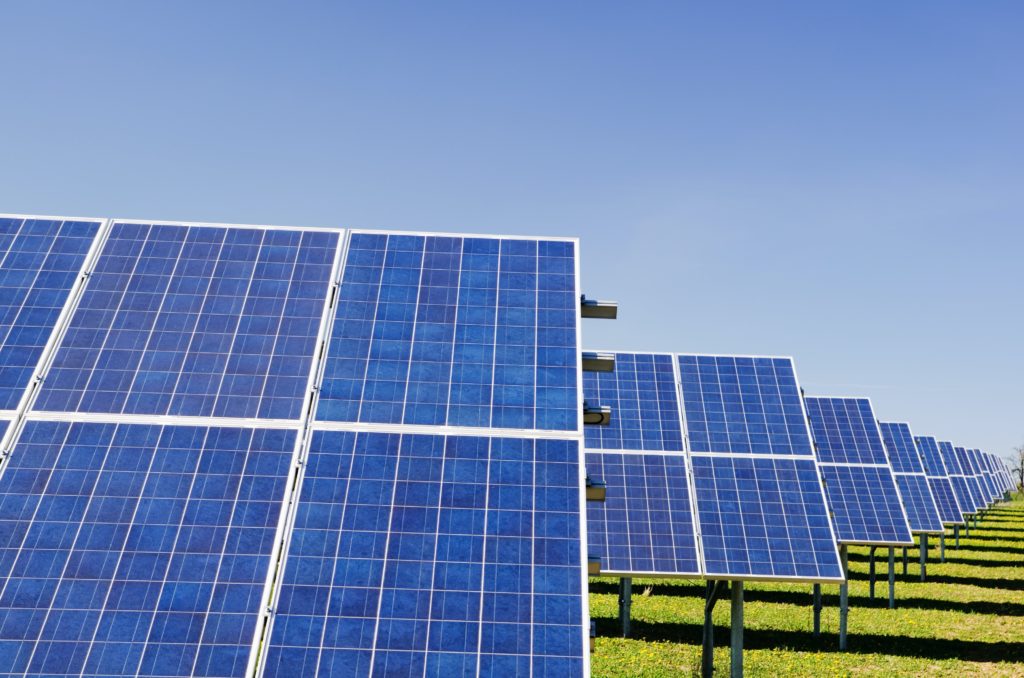 Ecotricity is not the UK's only green energy company. In fact, in recent years there have been a preponderance of companies like Ovo, Octopus, and Bulb which offer regular household consumers the option to switch to a greener energy provider. Some of these companies, like Octopus, actually own or invest in generation assets, while others serve merely as online storefronts that can entice consumers to switch.
To some extent, all of these companies have to use a much-debated system called Renewable Energy Guarantee of Origin certificates as an indirect way to prove they are using renewable energy without directly owning assets or dealing with providers themselves. Brabben says while not all these energy companies are "deep green" like Ecotricity — meaning they can't say to a consumer: "we can say that wind farm powered your house, because we own it and supply it" — they still play a role in the larger picture of the UK's carbon-neutral future.
"They are selling a proposition to customers which is buy green and be green but they're probably not really driving the agenda from that," Brabben said. However, these companies have "shown evidence that there's consumer demand there. The question is how you extend that out to people who will switch because of price, not environmental reasons, which is still the majority."
Ecotricity's proposition is a little different, Sands said.
The company's ideal customer is a person motivated by fighting climate change — not folks who see a company's green credentials as a bonus to a nice price point. Sands said the future carbon-free economy demands that companies and individuals do more than rely on the existing framework.
"Ultimately that's the only way to solve the climate crisis — to build stuff. It's to get more green supply coming into the national grid," Sands said. "We're doing it at the most important level which is building windmills."
Rosie Spinks is a freelance journalist based in the UK. She previously was on staff at Quartz as a lifestyle and travel reporter, and then Skift, where she covered the business and politics of global tourism and travel.